Align with the Seasons
a subscription box for you body, mind, and energy
when we can align our outer worlds and inner worlds, we are integrate the forces for our full wholistic potential. i have come to honor all of the seasons, just as i have with all sides of myself. it is all of it, light and shadows and everything in between, that makes us whole. this wholeness is an ancient wisdom. and the inspiration for me creating this series and subscription.
the virtual box and physical box align, so dive into both for the full potential of this offering, as my intention is for it all to support you in discovering alignment as you dive into the season.
autumn edition

today is the autumnal equinox, with the sun moving into libra. it is a day of equal day and night. we begin the season with a sign that strives for balance on a day of balance. take in the energy of this day as the scales will tip tomorrow towards the darkness. nothing stays as is. the world is always moving. and everything is always changing. nature holds a beautiful vision of this lesson for us. this fall season embrace the transition. see it all around you. feel it within. the leaves are beginning to change colors. the air is cooling down. the days are becoming shorter. it is harvest season, a time of abundance and celebration. a chance to pick the fruit that has grown from what we planted. it is our opportunity to receive. and then we release. when we have taken what we needed, the rest will begin to wither. this cycle is coming to a close, as we honor the completion. today take a moment to ask yourself what you are completing, what you will see in your harvest, what you will celebrate, and what you will let go throughout this season. take a moment to show your gratitude for the shifting of cycles, for the ability to transform. 🍂 AND take a moment to get excited for my AUTUMN BOX! It is now available for purchase on my website and will officially launch tomorrow as I reveal all of the awesome items it contains!!! 🍁
Physical Box:
*seaweed detox scrub
*elemental tonic tincture
*immune boosting tea blend with cloth tea bag
*rice heat pack
*Arbonne energy fizz sticks
*journal
*focus aromatherapy mist
*glass bottle
*lava beads
*DoTerra essential oil samples
*smoky quartz crystal
*Feng Shui wealth jar set up
*black candle
*mini-harmonica
*hour glass
Virtual Box:
For your body: one hour yoga class
AND Let Go & Grow Workout from Megan Sicheri
AND vegan meal plan by Maya Henry
For your mind: masterclass
AND Writing Your Story video and exercise from Janna Hockenjos
For your energy: astrology and playlist
AND Feng Shui video from Lauren Bragg
Plus… journal prompts, action steps, message in a bottle ritual, tips on blending essential oils
Maya Henry is a writer, educator, and women's health advocate who helps people make better decisions to impact their lives and the planet. Whether working as a birth doula, teaching cooking or holding her popular skateboarding workshops, she loves helping women build more confidence in their bodies and overcome the fears holding them back from living happier, more fulfilling lives. Maya is a certified health coach, Culinary Nutrition Expert, and Lamaze Certified Childbirth Educator. Maya has been featured in Runner's World, Women's Health, Bustle, Healthline, and Oprah Magazine Insiders, as well as on CBS Pittsburgh.
Get in touch with Maya at https://mayahenry.com/
Hello, I'm Janna. I'm a small business owner, a writer of books, a coach of writers, and a yoga teacher. I come from the western PA countryside, but I had to spend nearly a decade in New York City to find myself. Click-clacking around heels, working in magazines, until the day I woke up and realized that that my career was taking me so far away from the life I wanted to live that I had to come back to my roots. 2012 was the year I got sat (truth in Sanskrit) tattooed on my wrist, the same year I quit my job, became a yoga teacher, and wrote a book. Not long after, I moved to Pittsburgh where, with some elbow grease, life took all the right turns.
My soul's purpose is to encourage others to learn and live their truth. Get to know and love your very most self - awkward, woo, nerdy, quiet, controlling, emotional, fearless, friendly - and then you can go anywhere from there. It's your own energy that is everything. I found my truth on a yoga mat and I shared it through a book, and it just keeps unfolding.
I have a fierce ability to get sh*t done and I know how to wear all the hats, but take me to the water and I will chill out. I love lists, my coffee black, the moon over the ocean, alt folk country, my insatiable curiosity, and all seven chakras. Yoga is my balance. Nature, my inspiration. And connection with human beings is what feeds my soul. And as much as I want to see the world, my Cancerian ways are just as happy walking my Golden Retriever around the neighborhood with my favorite person, my husband.
Curious to find out more? jannahockenjos.com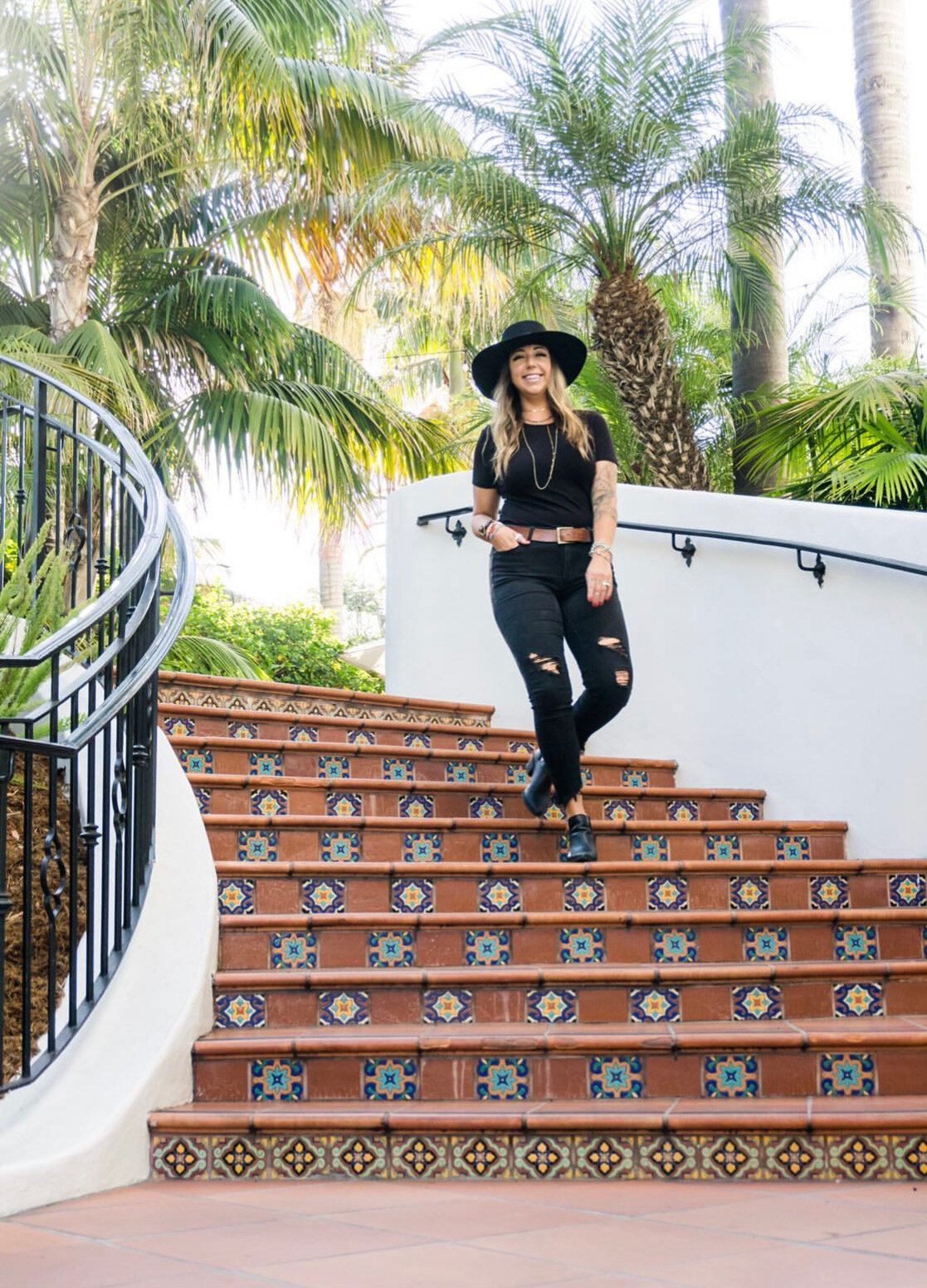 Over the last decade, Lauren has helped thousands of women set and accomplish their most passionate goals. By combining her crystal clear goal setting methodology and the principles of Feng Shui, you can expect magic & elevation in all areas of your life. Set goals, create a plan, get to work, get organized & feel amazing!
Work with Lauren…
https://www.fengshuicollective.com/
http://www.wellnessvixen.com
My soul's purpose is to help people live their biggest, fullest, badassiest lives. I live for human connection and love to soak up the high vibes of the people with whom I surround myself. I'm a Wellness Coach who is passionate about working with clients to find a healthy lifestyle that works FOR THEM. As a certified personal trainer, nutrition specialist, and yoga teacher I love to use a whole person approach to coaching rooted in mindful practices and mindset shifts.
I grew up in ruralish Pennsylvania and have since then lived in several cities and lived a few lifetimes. I've learned (and relearned) approximately 5 billion lessons and love to guide people into a healthier, happier lifestyle in a way that works for them. There isn't just one way!
I cofounded a nonprofit called Open Up that teaches yoga and mindfulness to people living with disabilities.
I believe in fierce self love, showing up fully, laughing your biggest, loudest laughs, and eating chocolate chip cookies. I find it fascinating that we are all stronger than we know all we have to do is tap in and pay attention.
Reach out to Megan at https://www.megansicheri.com/